Freliszka i Karwowski Law Office is a progressive business law firm in Warsaw.

The Office was founded in 2009 by Krzysztof Freliszka and Michał Karwowski who had a well-established practice with over six years of experience in the legal profession at that time.

From its inception Freliszka i Karwowski Law Office has continuously strived for excellence, and its growth can be attributed to the quality of its work and its dedication to clients.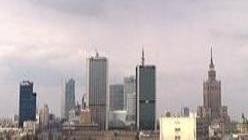 The Office provides legal solutions to medium-sized businesses from Poland and abroad, representing a large spectrum of industry, trade, and services as well as private persons. The Office comprises of a senior barristers Krzystof Freliszka and Michał Karwowski as well as team of experienced junior lawyers.

By combining a team of experienced and young lawyers, the Office is able to offer a combination of in depth local experience and knowledge in all relevant areas of Polish law (including IPR protection law, personal rights law, construction law, criminal and civil litigation), together with an excellent appreciation of the clients' requirements.

FRELISZKA I KARWOWSKI Law Office

ul. Narbutta 11/3, 02-536 Warszawa, Poland

Tel/fax +48(0)22-849-52-63


email: michal.karwowski@adwokatura.pl
karwowski@twojakancelaria.pl

www.kancelaria-karwowski.pl
www.twojakancelaria.pl

NIP: 521-353-06-58
REGON: 141881310
KRS: 330899